Seattle, WA - September 1995
Jim Carroll at Bumbershoot. He wrote The Basketball Diaries and the song People Who Died.


Mountainview, CA - October 1995
Bruce and I at Shoreline. Bridge Benefit 1995
The Dead picture was a bit "popular".


Seattle, WA - 11/3/95
Paramount Theater, this is the same theater in the Nirvana video.

Bellingham, WA - 11/4/95
More Sonic Youth. Whatzzup with the two kiddies and their "satan fists" c'mon this is (was) 1995 A.D. Check out Lee's face in the center picture. The third picture has Kimberly Gordon a-singin' her heart out. The setlist is from the 11/5/95 Portland, OR show.

&nbsp

&nbsp

&nbsp
San Francisco, CA. June 15 and 16, 1996
Tibetian Freedom Concert.

Held at the Polo Fields in Golden Gate Park.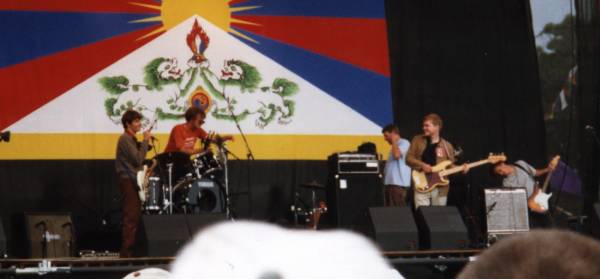 Foo Fighters, Pavement, Sonic Youth, Pumpkins, Rage Against the Machine